India is a country where there is no shortage of juggling. For every problem we need some kind of juggling. Many of his videos and pictures are also going viral on social media. The juggling done by one such young lady is going viral on social media.
23-year-old Parala Mansa Reddy built a luxurious house inside a pipe, the craftsmanship of which shocked everyone. People who want a good and affordable house can build this beautiful house at very low cost through the house they have built. Let me tell you that the house that Mansa built has all kinds of facilities. He is a civil engineer.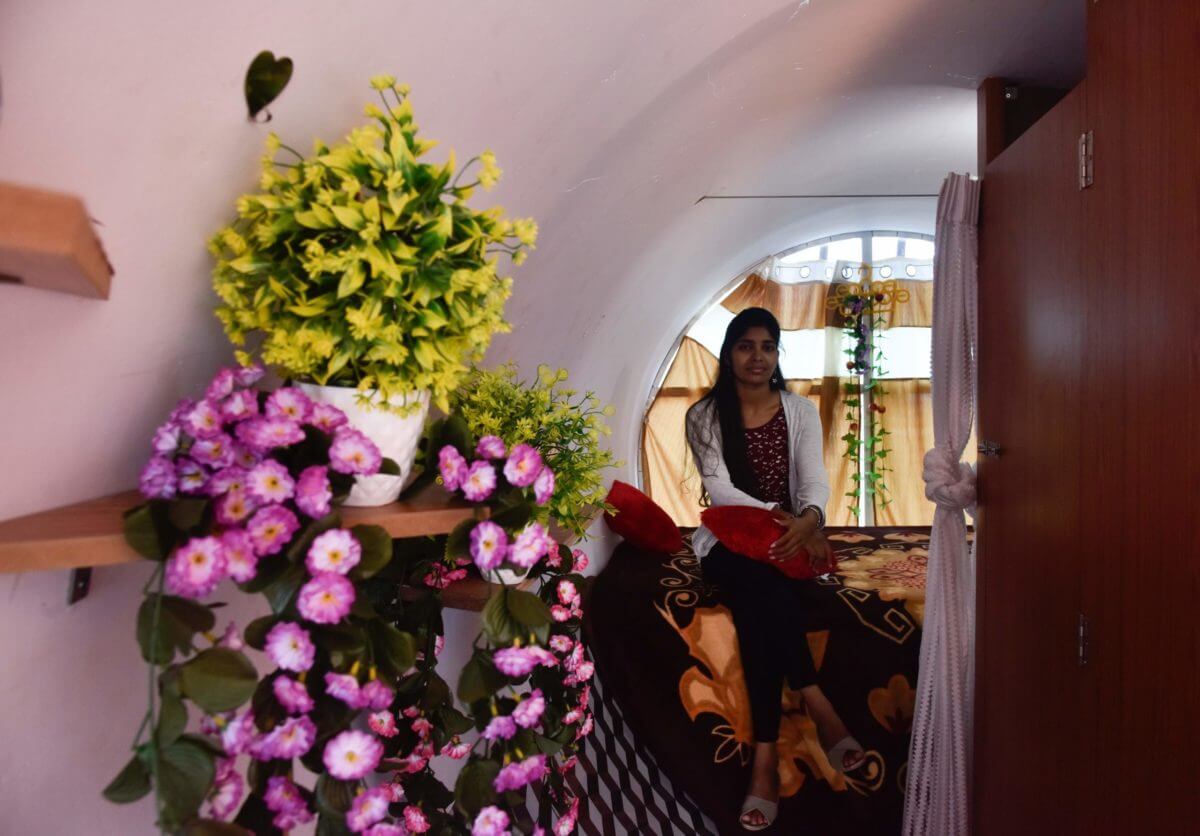 Mansa has used cement pipes used in sewerage to build this beautiful house. "The pipe is round," he said. Inside this house a family of three can live comfortably. Inside which 1 BHK, 2BHK, and 3BHK houses can be comfortably built. " Not only this, with the help of this house you can guess that you don't need much money to build this beautiful house.
"It took him 15 to 20 days to build this type of house and he started a startup called Samnavi Constructions," says Mansa. Let me tell you that Mansa came up with this idea after seeing people sleeping inside a pipe on the roadside. That is to say, one can stay inside an empty pipe like this. So this pipe should be made a beautiful house. Which makes it easy for him to stay in it. He says similar homework is being done in Japan and Hong Kong.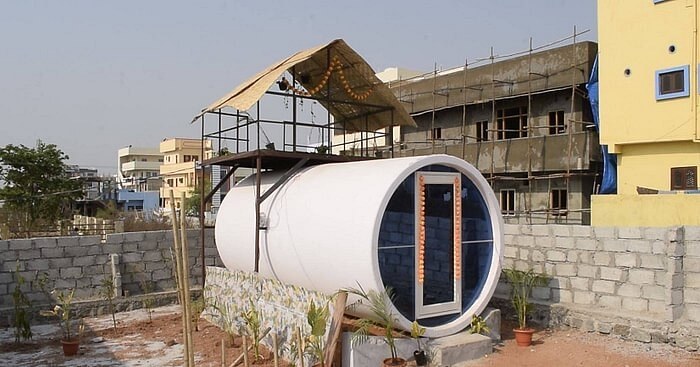 Mansa has designed this house from the inside. All the amenities that a family needs to live in are inside this house. The house is 16 feet long and 7 feet high. Not only this, with the help of this small house you can find a living room, a bathroom, a kitchen and even a bedroom. So there is also a mini garden above this house.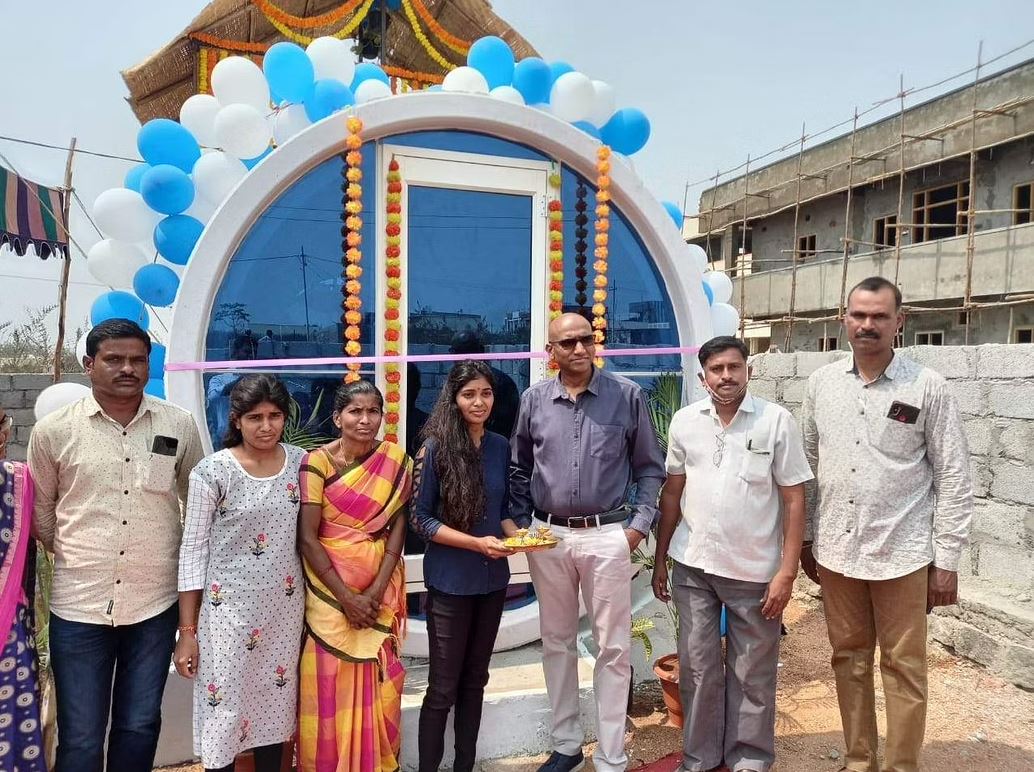 Mansa started a startup called 'Samanvi Constructions' in January last year. So far, Mansa and his team have built and installed more than 200 tube houses, restaurants, cottages, resorts and clinics in many cities across the country. Mansa has employed over 200 people through its startup and is earning millions every month.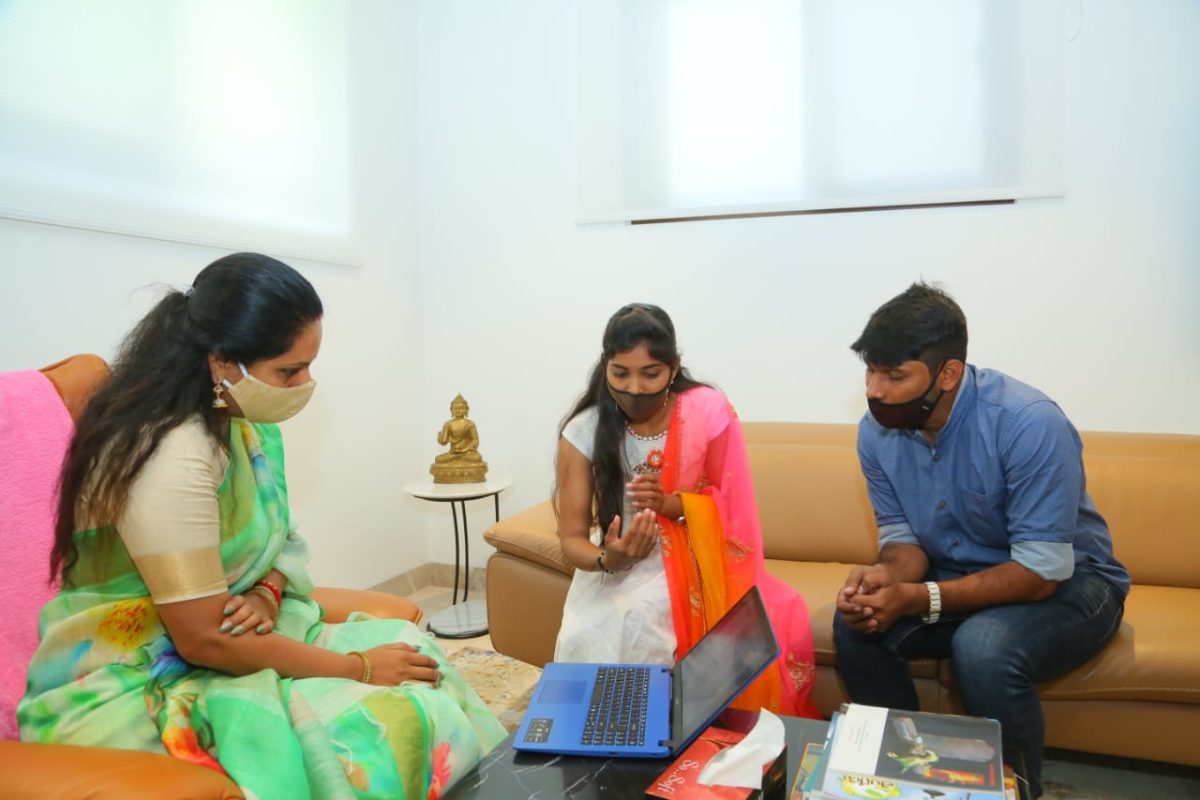 Says Mansa, "Japan's Opod House is largely tailored to the needs of single people, while we build homes according to family and their needs. We consider many factors when building these OPod homes, especially the temperature so that it is comfortable to live in all weather conditions.
Had the pleasure of meeting Manasa, an alumni of Telangana Social Welfare Residential Educational Institutions Society (TSWREIS). Her determination and hard work led her to design OPods built of sewerage pipes for low-cost housing for the poor. pic.twitter.com/IONr1bG10g

– Kavitha Kalvakuntla (RaoKavitha) April 12, 2021

Online Buy 30% Off Any Product Any Category