Tarak Mehta Ka Ulta Chashma 'fame Nidhi Bhanushali is the social media queen. Who played the role of Sonu Bhide in the hit sitcom. Even after saying goodbye to the serial years ago, Nidhi's social media following is very strong. Nidhi has now shared some of the images that have caught the eye of viewers while surfing the web.
Nidhi has shared three very beautiful pics of herself surfing on Instagram. In the first picture she is seen smiling, in the second picture she is seen swimming and in the third picture she is seen turning her hair. Her hair is forcing every fan to compliment her. See these pics
Speaking of Nidhi Bhanushali, he is an active social media user and backpacker tourist. Nidhi Bhanushali often shares amazing pictures of her journey with her followers. She also has a YouTube channel where she takes her followers on tours across the country.
When it comes to the show, Tarak Mehta holds the Guinness World Record for the longest running daily sitcom on television by the count of Ka Ulta Chashma episodes, which premiered in 2008. The play is based on Tarak Mehta's weekly column 'Duniya Ne Undha Chashma'. It stars Dilip Joshi, Disha Wakani and Amit Bhatt in the lead roles along with Sunaina Fojdar and Shailesh Lodha.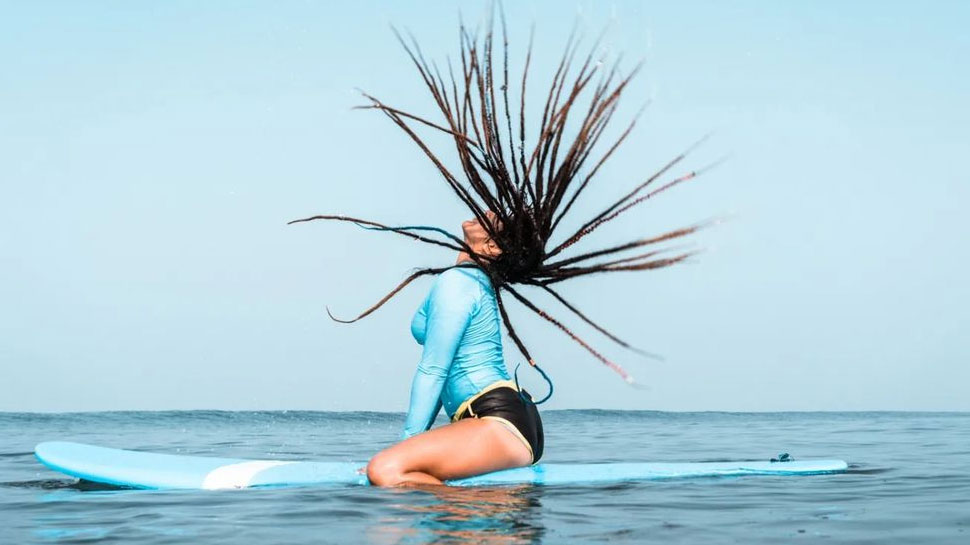 Reactions
Already reacted for this post.

Online Buy 30% Off Any Product Any Category